Highlights
Located within the Laramide Copper Porphyry Belt in Arizona
Project is drill-ready and permitted
Intrusions/dyke swarm suggest prospective and robust magmatic plumbing
Reactive carbonate host rocks, which have the potential to yield high hypogene copper grades
Ideally Located
Situated in the heart of the Laramide copper endowment in Arizona between the Ray, San Manual-Kalamazoo, and Safford copper deposits
Located northeast of Tucson, Arizona and covers approximately 6,500 acres
Mesa Well Project is road accessible year-round
Land position is on easy-to-permit state land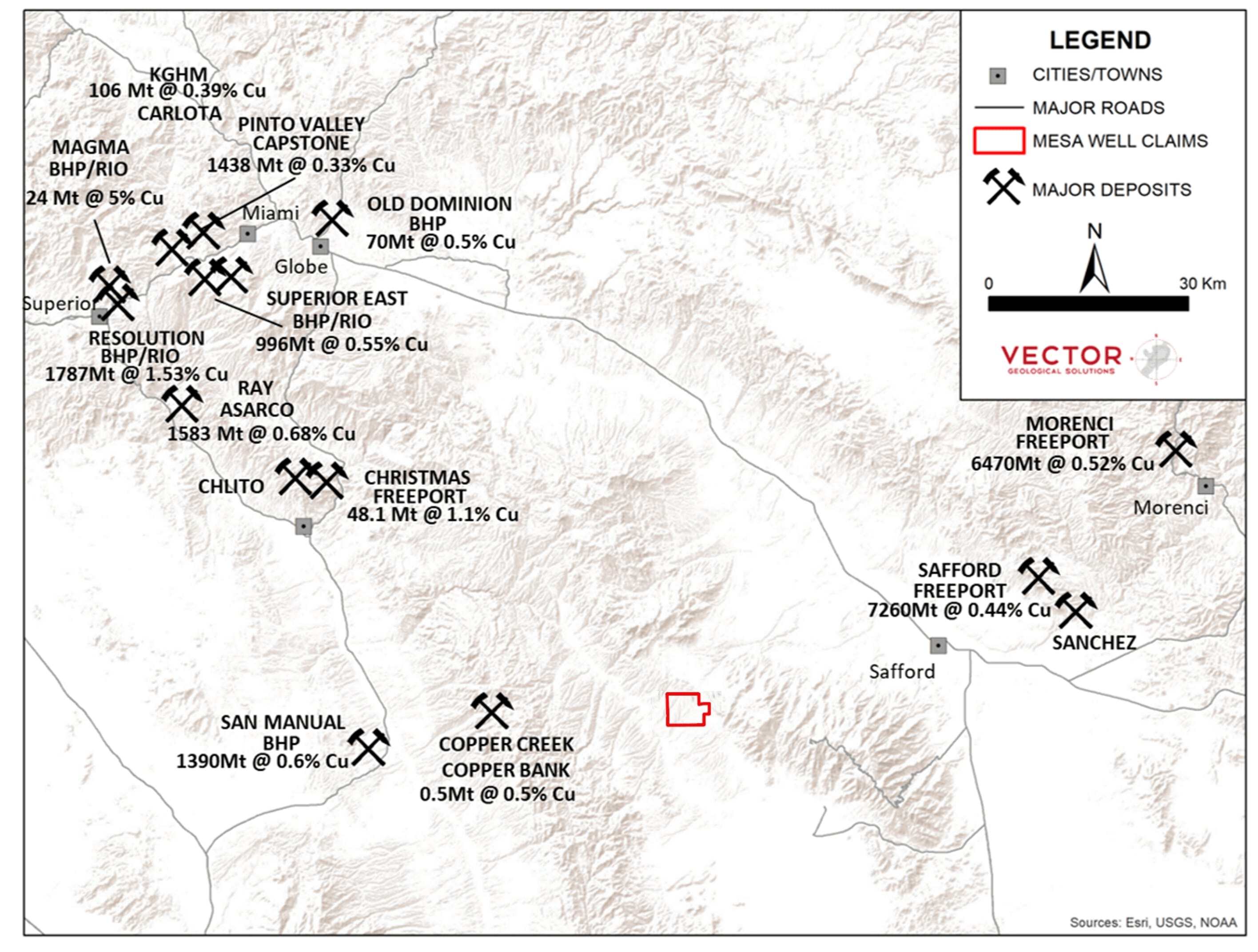 Mineralization & Alteration
Mineralization:
Structurally controlled copper oxide mineralization is present on the property (Eagle Pass Fault)
Copper-molybdenite quartz veins intersected in drill core
Alteration:
Tilted porphyry footprint (like most deposits in Arizona)
Distal to medial quartz-sericite-pyrite porphyry-style alteration is present over a wide area, including historic drill holes
Proximal magnetite-biotite alteration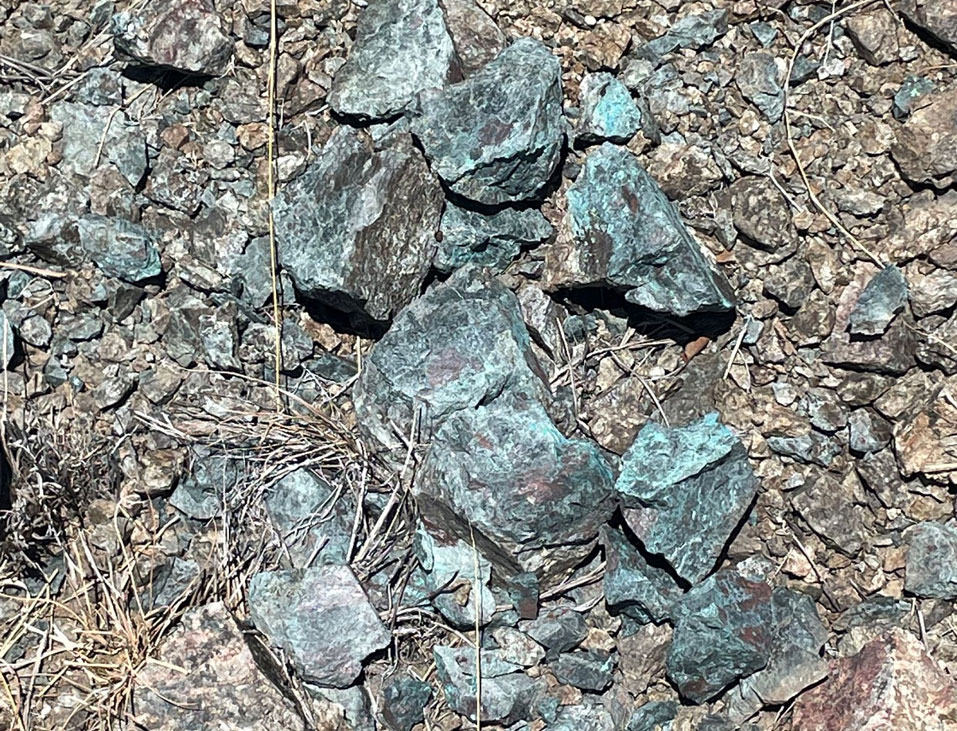 Intrepid's Plan
A fence of holes drilled by Vale in 2009, indicates that alteration and mineralization intensity increases toward the northwest. A step-out drill hole program to test the northwest is warranted.

An initial exploration program consisting of mapping and sampling is currently underway and is building on detailed compilation work carried out in Q3 2022. A large dipole-dipole induced polarization ("IP") survey is schedule for early next year. The IP survey, combined with the current exploration program, will allow us to define priority drill targets from previously permitted drill pads, as well as identify new targets within the expanded land package.