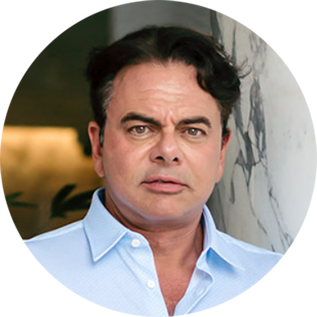 Mark J Morabito
B.A., J.D.
Mr. Morabito has more than 20 years of experience in the public markets with expertise in raising capital and corporate development. He is the founder of King & Bay West, a merchant bank and technical services company that specializes in identifying, funding, developing and managing high-potential opportunities.
More
Mark Morabito's two decades of experience in mining and markets have taught him an important lesson, one that he is eager to share: "It's not about the risk — it's about the opportunity."
Mark has been the founder and principal driving force behind a number of other resource development companies. At Alderon Iron Ore, his skill as a negotiator enabled the company to secure a US $400 million agreement with HBIS Group, at the time China's largest steel producer entering their first investment transaction outside of China in the company's history.
In addition, Mark led two mining companies from initial start-up on the TSX Venture Exchange to full NYSE listings. In resource development ventures across the hemisphere, Mark has an exceptional record of panning through the rubble of risk to extract the gold of opportunity.
Mark Morabito is also CEO of King & Bay West, a merchant bank and public company services provider, and leads several other successful public and private companies. With an office that is fully Sarbanes-Oxley compliant, King & Bay West is vertically integrated with in-house technical and corporate finance departments, and is focused on enhancing value to its growing portfolio of noteworthy public and private companies.
Mark began his career as a corporate finance and securities lawyer practicing in Toronto and Vancouver. After eight years of 80-hour weeks, he decided his work ethic could be better put to use on the client side of the table. Mark's career in business and capital markets spans over 20 years, with a strong focus on junior mining and extensive experience in merchant banking and corporate development. Over the course of his career, Mark has raised over US $1 billion.
Originally from southern Ontario, Mark now calls Vancouver home. He earned a B.A. from Simon Fraser University and completed his J.D. at Western University's Faculty of Law.
Learn more about Mark Morabito:
https://markmorabito.ca/
https://www.f6s.com/member/markmorabitovancouver
https://www.crunchbase.com/person/mark-morabito
https://www.kingandbay.com/about/mark-morabito/1.html